Vancea Financial's focus on helping you understand risk is what sets us apart from the competition. We go beyond simply discussing investment needs and product recommendations with you. Instead, we focus on helping you identify all the risks inherent in personal financial planning, and then provide products and services that help you understand and plan for those risks.
We delve beyond the surface to address all the risks you face, beyond the basic risk profile analysis. We ask the hard questions such as, what happens if you live longer than you expect, or die prematurely? How would your family cope if you fell ill and could no longer work? What would be the impact of not having the right tax-reduction strategy for your individual or business needs?
Vancea Financial's advisors care about the well-being of all clients. We believe that by helping you understand all of the risks you face, we can work together to build a better portfolio for you. A portfolio that suits each and every client's individual needs.
Understanding Risk to Maximize Wealth
When it comes to managing wealth, risk is often a subject that financial advisors talk little about with clients. That's what makes Vancea Financial different. While many financial advisors address investment risk, we go beyond that to discuss all the other risks clients face that have nothing to do with investment risk.
We help clients understand the risks involved in areas such as missing out on personal and business tax advantages, underestimating personal and business insurance needs, the financial impact of losing their clients, or the risk to loved ones should you fall ill or pass away unexpectedly. Understanding risk factors is a key part of our financial services strategy, and what we believe sets us apart from the crowd.
At Vancea Financial, we believe that it is through creating a financial plan for clients that takes into account more than just their personal risk profile that they can truly know their financial security is in good hands. All clients are unique, and so are the risks they face in their personal and business lives.
Risk management as it pertains to financial planning strategy involves more than just planning for the good times. It's also about preparing for the possibility of bad times as well, so your financial strategy is ready for every eventuality, knowing that you and your loved ones are protected should misfortune arise.
Some Questions We Consider When Identifying and Assessing Risk
What would happen if you or your partner were unexpectedly unemployed?
Do you have a financial plan that can adapt to a retirement of 10, 20 or even 30 years?
What is the risk to you and your business if you were to lose some key customers?
Do you have an Estate Plan to ensure your loved ones are taken care of in the event of your passing?
How would a sudden illness affect your ability to meet your ongoing financial responsibilities?
Do you have a financial plan that can weather economic instability or even sharp downturns in the economy?
What is the risk of investing your money in financial products that are not right for your needs?
What is the risk of your business having the wrong type of debt? Or of having too much debt?
What is the risk of your business employing the wrong tax strategy?
These are but a few of the questions we consider when working with clients. We don't just match products to your risk tolerance and financial goals, we match strategies to your unique risk scenarios to help reduce risk and maximize wealth.
A Focus On You & Your Financial Planning Needs
At Vancea Financial Group Inc., we build more than portfolios; we build relationships. Our business structure is unique in that our financial advisors are motivated by your success, rather than by corporate performance targets or the opportunity for promotion. Clients often feel they are little more than a number and that financial planners are more motivated by salary, promotion, and bonuses than in building relationships with clients. Employee success is often defined by the number of products they sell, rather than whether or not the ones they are selling are the right fit for clients.
Our boutique approach means that everyone at Vancea Financial is dedicated to your financial prosperity and to earning your loyalty for years to come.
Our goal is to build relationships that last a lifetime, by getting to know each client and understanding individual needs. We never use hard-sell tactics, and only provide clients with products and services that we truly believe will be of benefit to you. We do not tie employee growth or bonuses to the number of products or services sold, but rather we view employee success through the lens of client satisfaction.
We are successful when YOU are successful in meeting your financial goals! Contact us today to find out how Vancea's financial planning and wealth management experts can help build a portfolio that meets YOUR individual needs!
---
Your Team at Vancea Financial Group
James Arnold
Financial Security Advisor
---
About James
James and his wife Christine, along with their three children Aaron, Logan and Megan, moved to Stratford in 2002.
James has a Bachelor of Commerce Degree and is currently finishing his Certified Financial Planner designation. Prior to joining the Vancea Financial team in 2006, James taught accounting at Conestoga College in Kitchener for four years. During this time, James and his wife owned and operated Play Fair Sports Camp for kids which had locations in Cambridge and Kitchener. James has been involved in various volunteer community activities (Board Director/Treasurer for Epilepsy Huron Perth and Board Director for Stratford Aces, Coaching). He has helped out financially for numerous non-profit organizations in Huron Perth.
James' knowledge and ability to listen to clients, then find a solution that meets their needs in a non-pressure environment, has paved the way for a successful career in the financial arena in Stratford and surrounding areas.
Sonya Ball
Marketing Assistant
---
About Sonya
Sonya has been with Vancea Financial Group since 2012.  She brings over 23 years experience in customer service and retail management, including 11 years of office administration. Since starting at VFG as a front office administrative assistant, Sonya's knowledge about financial services has grown and as a result she successfully completed her Canadian Investment Funds course in 2013. She is now a dedicated marketing assistant, working for two of our financial security advisors and enjoys all the daily challenges that her job has to offer.
Her volunteer involvement has included Big Sisters, The Stratford City Centre Committee and the Arthritis Society. She was a member of the Parent Council group for her daughter's Elementary School and was the Chair of the nutrition program for four years implementing the school's snack program through Breakfast for Learning.  She has recently joined the local chapter of Zonta International.
A Stratford resident for 27 years, Sonya lives with her husband, Tim, daughter Maeggan and pets Buddy and Boots.
Gesi Commisso
Financial Planner
---
About Gesi
Growing up working at his father's hair salon in Woodstock, Gesi learned very quickly how important providing excellent service was. After spending some time in Italy with family, he came back to Canada, began his post-secondary education and graduated from the Financial Planning Services program. He has been in the industry ever since, now going on 7 years.
Gesi has been a part of Vancea Financial Group since 2013. Gesi is a Certified Financial Planner and continues his education to help ensure he stays relevant and competent. He is both a Financial Planner and Group Benefits Specialist and thrives on providing service like no other. He focuses on the financial well-being of his clients and helps them accomplish what they set out for.
He is very family oriented and lives in Woodstock with his wife Alex, and baby boy, Agostino.
Brian Cressman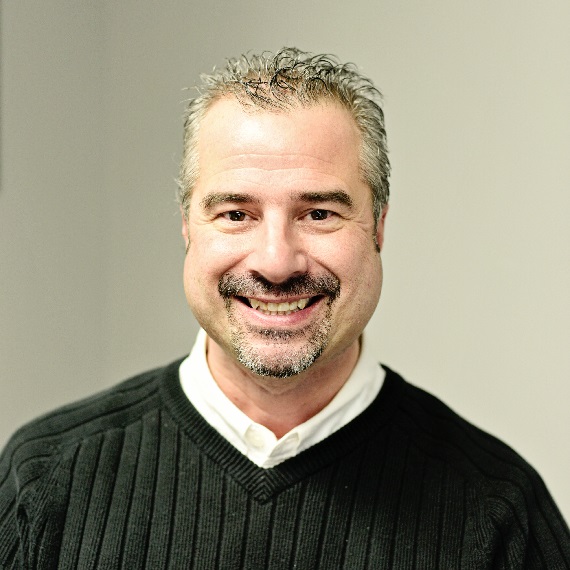 Financial Planner
---
About Brian
Brian was born and raised in Kitchener, Ontario and has a Bachelor of Arts degree from Wilfrid Laurier University.
Prior to joining the London Life Insurance Company in 1999, he was in the banking industry for eight years and also worked as a brokerage sales manager for Canada Life for two years. Since joining London Life, and now being part of Vancea Financial Group Inc., Brian's focus has been on building long-term relationships with present and future clients, assisting in all aspects of their financial security plans.
Brian moved to Stratford in 2011 with his wife Gayle and their young daughter Alexa.
Brian has also earned his Certified Financial Planner designation and maintains his commitment to professionalism, ethics, and education.
Paige Dart
Marketing Assistant
---
About Paige
Paige joined Vancea Financial Group Inc. in the winter of 2014.  She has more than 13 years of customer service experience, most recently as a client services coordinator at London Life's head office. She completed six years of post-secondary education earning Bachelor of Arts and Masters of Science degrees.
As an active member of the community, Paige has co-chaired the Ovarian Cancer Canada Walk of Hope for the past four years in London.  She is also a proud mother of two young children, Eliot and Charlie.
Debbie Dawson
Marketing Assistant
---
About Debbie
Debbie joined Vancea Financial Group October 2017 as an office administrative assistant.
She has over 20 years experience in the financial service industry as a bank teller and loan associate. She also has experience with operating/admin for a small construction company and owned a hobby farm for 4 years. Debbie completed her small business course at Conestoga College and accounting course at Naylor McLeod. Customer care is a top priority for her as she enjoys the daily challenges her job entails.
Debbie has 2 young adult children, Carter and Sarah who she enjoys spending time with when they are not busy atving or in horse competitions. She enjoyed the fun of school trips and 4-H with them when they were younger. Debbie and her children still enjoy family vacations in the summer, especially camping in a new area each time, exploring Ontario.
When she is not spending time with her family, Debbie enjoys going dancing and to the movies with her friends.
Dino Ferrera
Financial Planner
---
About Dino
Dino Ferrera is a Partner at Vancea Financial Group . He has a background in Marketing with his Honours Bachelor of Commerce degree from the University of Guelph. He has lived in Guelph for 15 years where he is raising his family and enjoying the community. As a Financial Planner, a large focus for Dino is helping his clients learn about the importance of financial preparedness and risk management. His focus is on helping people accumulate and distribute wealth while protecting their families and their assets. Your retirement, your child's education, your business, and your home are all dreams he can help plan for and protect.
In his personal life, Dino spends most of his time with family and friends. He has a passion for physical fitness (running) and an interest in helping the community. His wife and sons are at the centre of his life – he does it all for them.
Rob Flood
Financial Security Advisor
---
About Rob
Rob was born and raised in Woodstock, Ontario and received his Bachelor of Administrative and Commercial Studies degree in the finance and administration stream with a minor in history from the University of Western Ontario.
Prior to becoming a financial security advisor in 2012, Rob was a food and beverage manager for six years. Rob has worked with Vancea Financial Group Inc. since 2013, and really enjoys the team atmosphere around the office. He works closely with clients to find out what their goals and needs are and tailors their financial security plan around what they want most.
In his time off he volunteers as coach for the WLAC Track and Field team as well as coaching pole vault for the high school track and field teams during the school year. Rob also enjoys playing baseball, hockey, and volleyball in leagues around Woodstock throughout the year.
Trina Herman
Marketing Assistant
---
About Trina
Trina joined Vancea Financial Group in November 2015. She brings with her 10 years of experience working in the financial industry. She has experience in front line customer service, and as a financial service associate to multiple advisors at one of Canada's leading financial institutions.
Over the past seven years she has been a volunteer and big supporter of the Canadian Breast Cancer Foundation's Run for the Cure and most recently joined the Parent Council at her children's elementary school. Born and raised in Stratford, Trina lives here with her husband Scott and their two children Brock and Payton, who are both active in minor sports within the city.
Alyson Kent
Financial Security Advisor
---
About Alyson
In the summer of 2016 Alyson transitioned from her role as Office Manager to Financial Security Advisor. She originally joined Vancea Financial Group in the spring of 2011. Over the past 5 years she worked as Mike Vancea's assistant, and completed her life insurance and Canadian Investment Funds course in 2013. Alyson began her career in finance and investments over fifteen years ago, after completing a BA and MA in Canadian History. She has also worked in administrative capacities for a number of non-profit organizations.
An active volunteer in her community, Alyson has a special interest in arts and heritage. In 2014 Alyson was elected to her second term as a Trustee for the City of Stratford on the Avon Maitland District School Board. Her current volunteer commitments include serving on the boards of the Foundation for Education and of Playmakers! Theatre School, where she also acts as the Event Coordinator.
She lives in Stratford with her partner, Mark, and two daughters, Astoria and Phaedra.
Reilly McCann
Marketing Assistant
---
About Reilly
Reilly joined Vancea Financial Group in the summer of 2016. Born and raised in Stratford, Ontario, he is a recent graduate from the University of Guelph, with a Bachelor of Commerce degree.
Prior to joining the team, Reilly brings with him the experience of working in the financial and customer service industries, where customer care has always been a top priority.
Outside of the office, Reilly's interests include travelling, playing golf, and spending time with his family and friends.
Jennifer O'Carroll
Marketing Assistant
---
About Jennifer
Jennifer graduated from Brock University with a B.A. in Psychology. She also attended Niagara College for a post graduate courses in human resources management. Jennifer has over 15 years of Administrative Experience with 10 being in the Financial Services Industry. She takes great satisfaction from providing clients with exceptional customer service.
Jennifer lives in Cambridge with her husband Fintan and two children Rogan and Quinn. As well as the family pets Patches, Pudding and Patrick. She is an active member of her school Parent Teacher Committee, volunteer for her Neighbourhood Association, Soccer Coach, and Cambridge Lions football Mom.
In her free time you can find Jennifer on the local sports fields, walking the dogs through the Millpond trails, or enjoying all the great local events in Hespeler Village.
Trevor Neeb
Financial Planner
---
About Trevor
Born and raised in Stratford, Trevor has a Bachelor of Arts degree from the University of Guelph.
With more than 15 years of experience in financial services, Trevor focuses on providing quality service and honest advice. His personal goal is to ensure clients are well informed, and to assess their unique situations and tailor a solution to match.
Trevor is currently the treasurer and co-chair for Stratford-Perth Shelterlink. He resides in Stratford with his wife, Mallory, and their poodle, Walter.
Michael Vancea
Financial Planner
---
About Mike
Mike has been in financial services since graduating from the University of Waterloo where he received his B.A. degree in Economics.  In 2013, he earned his M.B.A. degree from Dalhousie University. Mike is a Certified Financial Planner and continues to upgrade his education to help ensure he stays at the top of his game.
When Mike joined London Life in 1997, he worked with sales representatives and clients putting together investment and retirement plans.
In 2001, Mike moved to Stratford where he, along with his wife Carla, are raising their daughters Micaela and Abigail. His goal is to offer his knowledge and experience in the area of wealth and estate planning as well as employee benefits to clients and their many referrals.
Mike enjoys working on the many boards around Stratford as well as coaching soccer and playing ball in the summers.